St. Lawrence Pools is your exclusive area dealer for high quality, affordable above ground swimming pools.
Our selection of above ground pools offer galvanized steel structures that are capable of withstanding the harshness of our Ontario climate. These pools are perfect for installation on sandy, rocky or clay soils. With an exposed exterior, the finishing options are up to you and your personal taste in decor and we are proud to offer pools framed in wood or aluminum, clad in vinyl siding or cedar or surrounded in patio stone. You can also easily add insulation.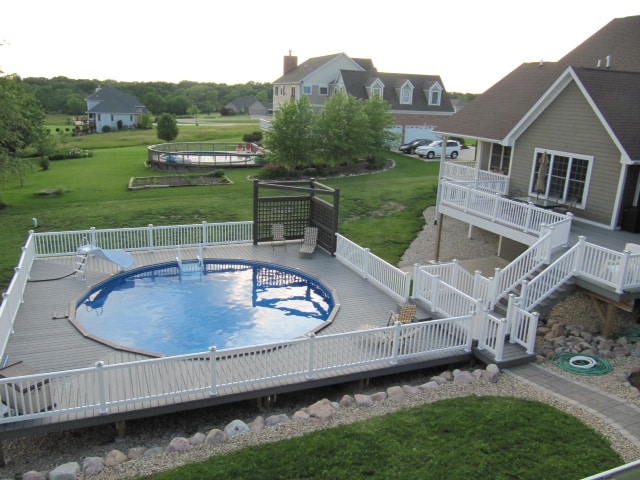 Affordability, flexibility and low maintenance
An above ground pool is the natural choice. At St. Lawrence Pools we offer a large selection of family-sized above ground pools with a wide selection of models to choose from to fit any budget and to enhance any backyard setting. Loads of worry-free fun, recreation and relaxation are packed into every one of our pools.
St. Lawrence Pools Builds Only The Best.
As a Master Pools builder with the industry's highest standards our mission is to build you one of the finest pools in the world, and give your family a "Family, Fun and Fitness" vacation that lasts all summer. Quality, service and dependability are the cornerstones of our company and our four locations.