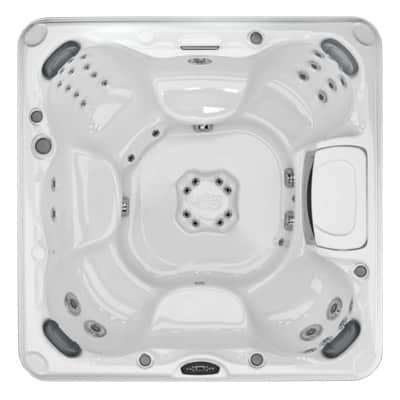 Chelsee® – 780™ Series
With room for up to seven adults, the Chelsee® spa offers the highest seating capacity in the 780™ Series and features the widest variety of specialized seats. In this spacious model, you'll enjoy exclusive stress-melting Fluidix® Jets, which can be adjusted for high- and low-impact, making it the perfect place to unwind.
Hamilton™ – 780™ Series
With room for up to six adults, the Hamilton™ spa features a lounge seat and adjustable patented Fluidix® Jets nestled into a variety of specialized seats to help you create your perfect backyard oasis.
Montclair™ – 780™ Series
With room for up to four adults, the Montclair™ spa features a petite lounge seat and a low profile for easy exit and entry. This compact spa offers specialized seats configured in a popular size and shape.
Dover™ – 780™ Series
With room for up to three adults and a low profile for easy entry and exit, the Dover™ spa is the perfect size for a patio or small space. This cozy, plug and play model features seats with patented Fluidix® Jets that will relax, refresh and relieve you.
Bristol™ – 780™ Series
Designed to cradle your body comfortably, the Bristol™ model features a special spiral-action lounge seat, exclusive to this Series. Deep tissue, adjustable Accu-pressure™ jets along the legs offer you more control over your therapeutic experience.